Every piece of silver is hand engraved by Bright Cut Silversmith, Cindy Anderson for heirloom quality to last a lifetime.
Cindy Anderson has been creating silver jewelry, belt buckles, horn caps, cantle plates and most anything for the avid horseman for the past 20 plus years. From a young age, Cindy had a passion for all things leather, from tooling, to creating pine needle baskets and hitching horsehair.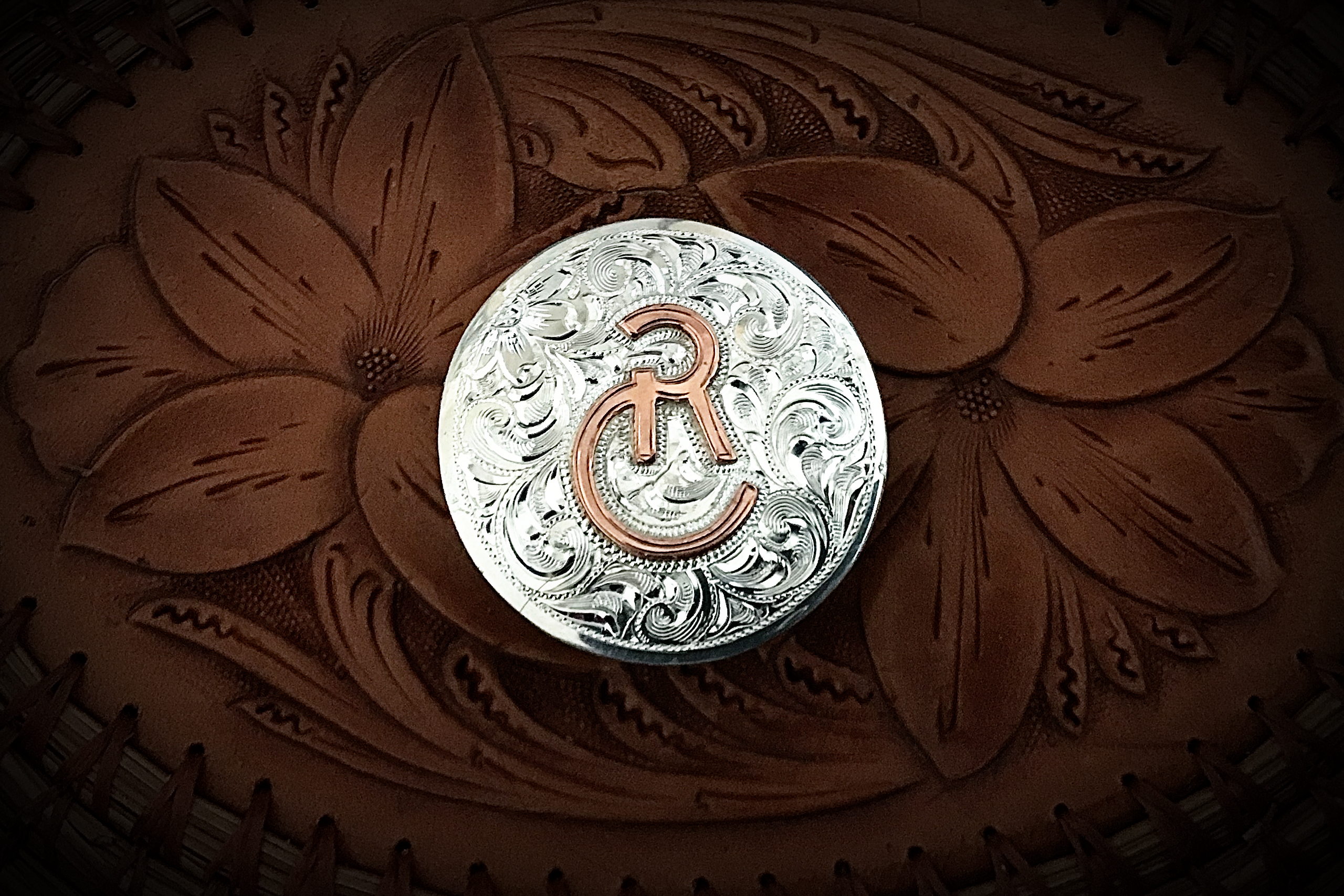 This little bracelet is made of very heavy sterling silver.  It is 2mm thick and has a beautiful orange spiny oyster cabochon on it. 
Sterling silver ring delicately engraved with a milgrain edge and center line.  It is made of 18 gauge sterling silver and is a beautiful ring.  
Sterling silver engraved heart earring with a small heart cut out of the silver that is un-engraved.
Soft filigree square Pendant. This pendant is a round edged square pendant that has been filigreed carefully cutting each hole out individually.